PAMPLONA CATHEDRAL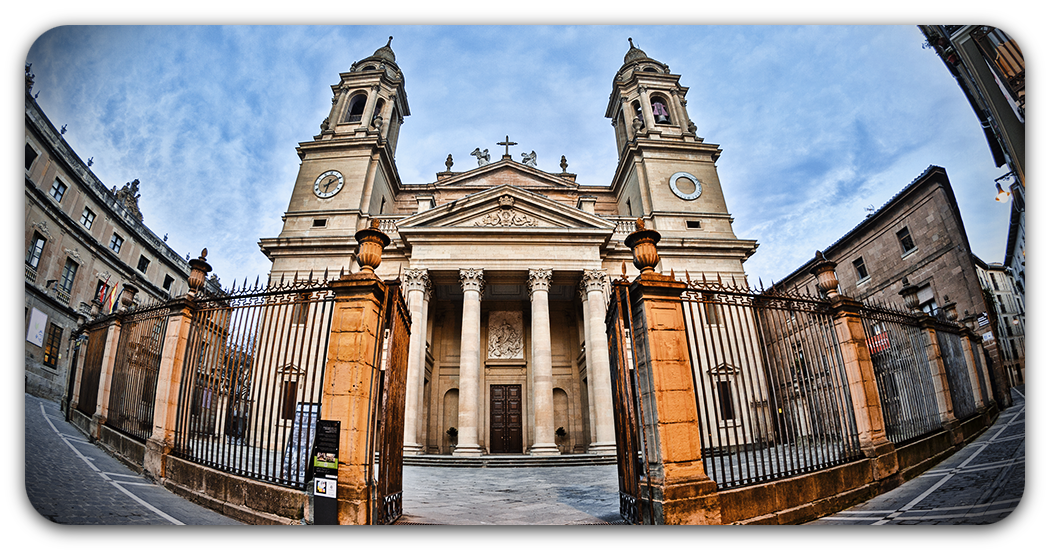 There are three reasons that make the cathedral complex of Pamplona stand out from the rest of those preserved in Spain


Its religious importance Since the cathedral houses the bishop´s chair, it is therefore the head of the churches of the diocese and the center of its liturgical life.
Its artistic value Well, it is the most important Gothic monumental complex in Navarra, its cloister being one of the most significant, in its style, at a European level and also preserving its own rooms. of community life that in other cathedrals were demolished in the Renaissance.
Its historical value For the role it played in the ancient kingdom of Navarra, hosting the coronations of its kings, royal marriages and the burial of many of them.
WORSHIP TIMETABLE
Working days: 09:30 H: Lauds and Chapter Mass 19:30 H: Slave Rosary Saturdays: 9:30 H: Lauds and Chapter Mass 19:30 H: Slave Rosary 20:00 H: Mass Sundays and holidays: 0:00 H: Traditional Mass 11:30 H: Third song 12:00 H: Chapter Mass 19:30 H: Rosary of the slaves CONFESSIONS - Penitentiary Canon: Monday to Saturday: 9:30-10:15 and 19:30-20:00 Sundays and holidays: 11:15-13:00 and 19:30-20:00
Chapter
College of priests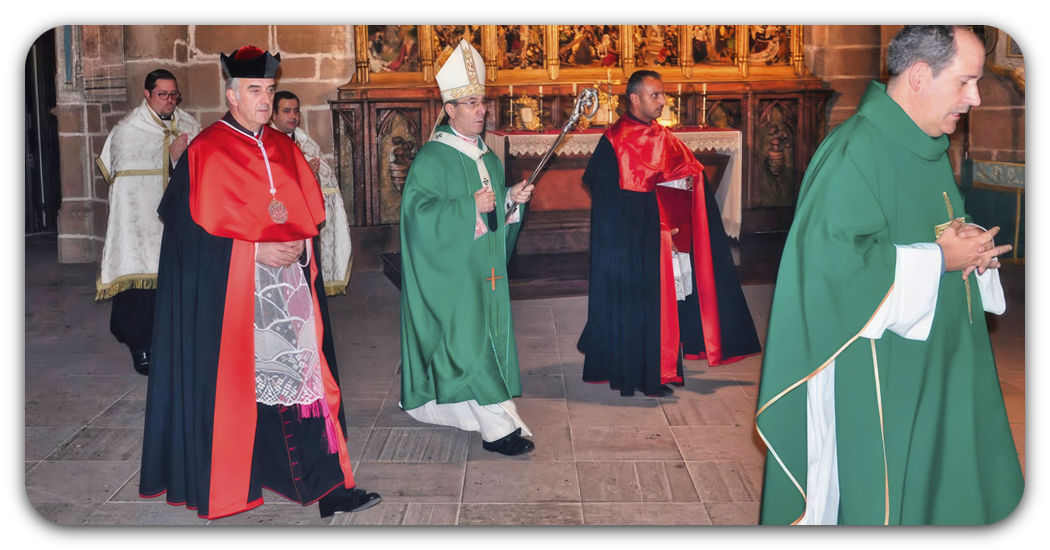 The Cathedral of Pamplona is governed by a college of priests denominated canons (Code of Canon Law, c.503).
Active Canons
Carlos Ayerra Sola (dean, doctoral, churchwarden and museum director)
Julián Ayesa Gorri (organ player)
Ramón Sánchez Lumbier
José Antonio Goñi Beásoain de Paulorena (liturgy prefect)
Alfredo López Vallejos (archivist-librarian)
Francisco Javier Aizpún Bobadilla (treasurer)
Oscar Azcona Muneta
Juan Tejero Ariño (secretary)
Santiago Ignacio Quemada Serrano
Retired Canons
Aurelio Sagaseta Aríztegui
Luis Mª Oroz
Julio Gorricho Moreno
José Luis Sales Tirapu
Music chapel
More than 800 years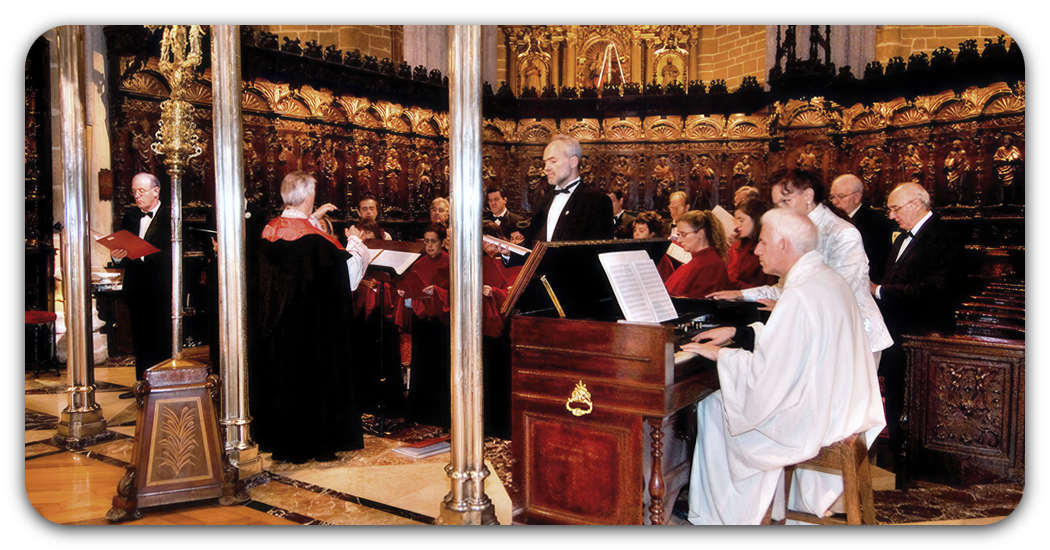 The music chapel of the cathedral of Pamplona is the oldest musical institution in Navarra
With its own orchestra until the middle of the 20th century it is It has been leading the musical part of its liturgical celebrations for more than 800 years.
Web
Columbarium
Niche chapels are double or single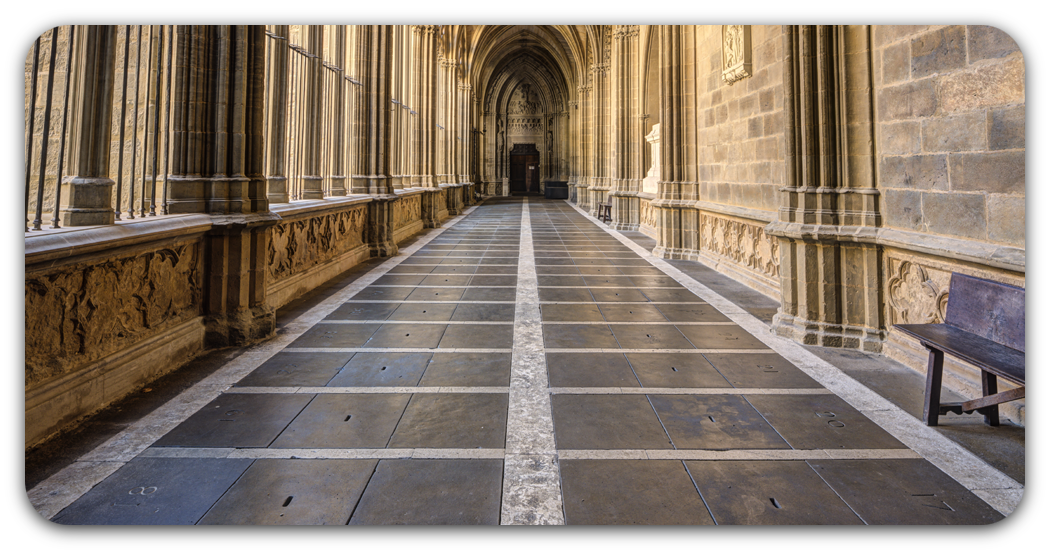 The Cathedral of Santa María de Pamplona has columbariums located in the cloister.
The niches are double or single and can be granted for 10 years with the possibility of renewal up to 50.
More información
Diocesan Ecclesiastical Administrator
secretariaeconomo@iglesianavarra.org
Plaza Sta. María la Real nº 1 / 31001 Pamplona
Telf: 948 22 74 00 (Call centre) 948 20 71 78 (Direct) / Fax: 948 21 04 40
The way of Saint James
The first of the way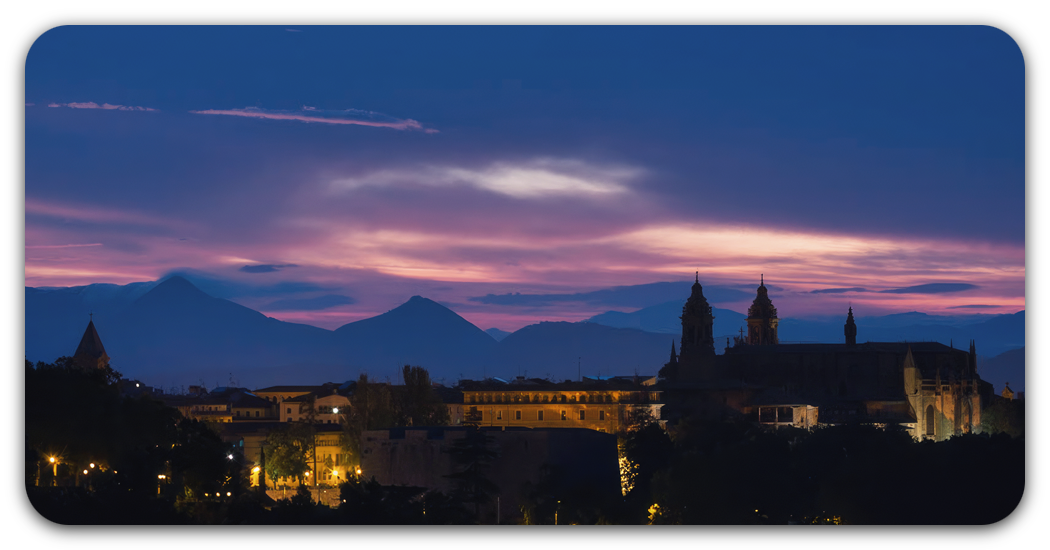 The one in Pamplona is thefirst Cathedral on the Camino de Santiago through the entrance of Roncesvalles to the peninsula.
The Archbishop's Palace and the Diocesan Bookstore make available of the pilgrims the official credentials and the Cathedral seals them.