Chapter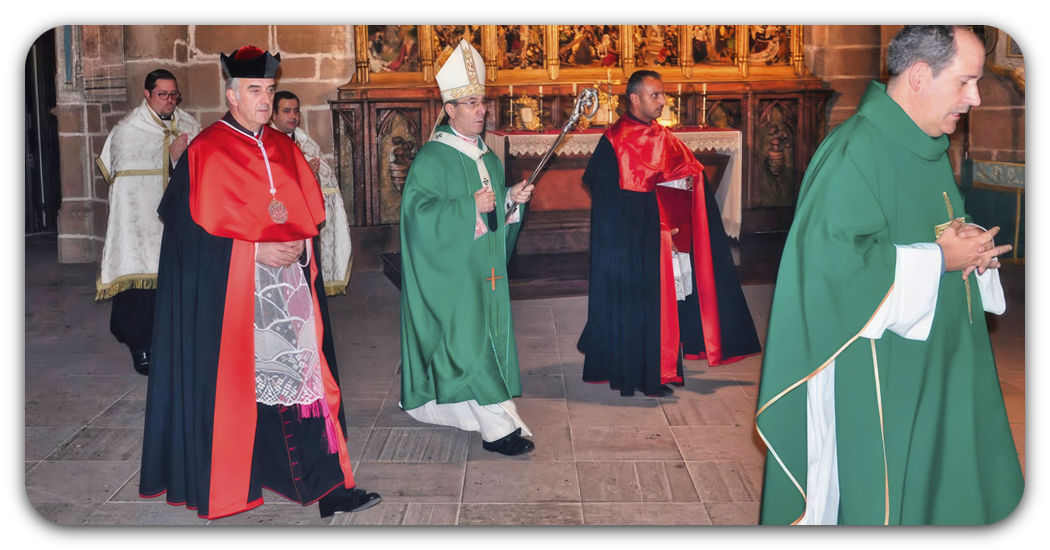 The Cathedral of Pamplona is governed by a college of priests called canons (Code of Canon Law, c.503).
The canons celebrate the worship of the cathedral, run the museum, preserve the archive and library and administer the heritage of the Seo.
On December 29, 2009 don Francisco Perez Gonzalez, archbishop of Pamplona and bishop of Tudela by the grace of God and the Holy Apostolic See, approved the statutes of the cabildo.
Active canons
Carlos Ayerra Sola (dean, doctoral, churchwarden and museum director)
Julián Ayesa Gorri (organ player)
Ramón Sanchez Lumbier
José Antonio Goñi Beásoain of Paulorena (liturgy prefect)
Alfredo López Vallejos (archivist-librarian)
Francis Javier Aizpún Bobadilla (treasurer)
Oscar Azcona Muneta
Juan Tejero Ariño (secretary)
Santiago Ignacio Quemada Serrano
Retired canons
Aurelio Sagaseta Aríztegui
Luis Mª Oroz
Julio Gorricho Moreno
José Luis Sales Tirapu